Tire and rubber recycling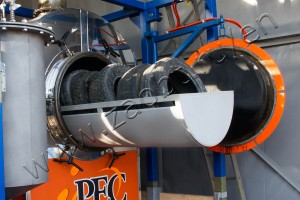 Present society can not subsist without rubber goods. Environmental hazards associated with tire and rubber and its disposal are main global concerns. Meanwhile, rubber products can also be very beneficial to humankind as a source of alternative energy.
In natural environment the tires decomposes for more than 100 years. Toxic organic compounds penetrates into the soil during the contact of tire and water. Due to complex composition, the tires are highly resistant to natural degradation, but some treatment methods have been developed.
The application of heat treatment technologies lies in usage of the energy potential of rubber goods.
Read more about tires thermal treatment technologies in the article in PDF
---
When using the material or any part of it the link to the website (www.zaobt.ru/en) is required