The project of incinerator for toxic waste on demand of UNIDO is nearing completion
The main process equipment of the system based on the KTO-200.0.B incinerator for thermal neutralization of hazardous waste was shipped from the production site of the "Sosnovoborsk Machine-Building Plant" (member of "Safe Technologies" group) to the customer in the Gomel Region (Republic of Belarus).
The project is under the auspices of the United Nations Industrial Development Organization and involves the installation of four similar facilities in Belarus, Armenia, Kazakhstan, and Ukraine. The systems are designed to destroy persistent and ozone-depleting organic pollutants (ODS and POPs), such as obsolete or substandard liquid pesticides, pesticide-contaminated soil, etc.
Such types of pollutants require modern disposal technology and an enhanced gas purification system. KTO-200.O.B system based on rotary furnace with modernized and extended exhaust gas cleaning system and heat recovery unit is able to cope with this task. The capacity of the incinerator is at least 1,600 tons per year by waste.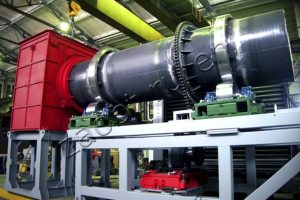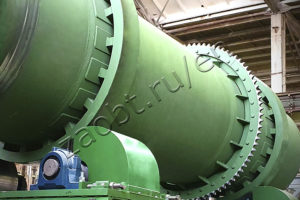 The technological line will be installed in an open area and handed over "on a turnkey basis" to the host organization — MUP (Municipal Unitary Enterprise) "Facility for disposal and dumping of toxic industrial waste of Gomel region".
Despite the difficult period of the pandemic, which fell just at the time of manufacturing and testing of KTO-200.O.В., the set of technological equipment was shipped according to the terms of the contract. This is not the first order fulfilled at "ST" IG for foreign customers, which implies confident knowledge of English by the design staff of the industrial group (for preparation of relevant documentation among other things), as well as successful experience of interaction with international industry representatives.