ST IG modernizes the equipment under the order of Irkutsk Oil Company LLC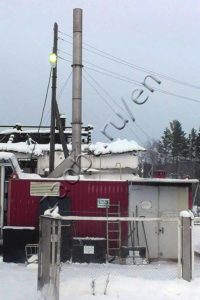 In June, Safe Technologies Inc. shipped an equipment and materials package for the modernization of the Thermal Treatment Plant (KTO-50.K20) for Irkutsk Oil Company (INK). The incinerator manufactured and delivered in 2008 by ST Inc. team, was designed dor disposal of municipal solid (MSW) and industrial waste generated in the territory of Markovskoye oil and gas condensate field. At present, the equipment is moved and operated at the Danilovskoye deposit in the Irkutsk region.
The shipment included the upgraded loading device and ash-unloading unit, lining and heat insulation materials for repairs, a burner and gas purification system equipment.
The modernization will improve the equipment specification and operational safety.
It is planned to complete the entire set of installation supervision and commissioning in September 2018.