ST CJSC Gas Emissions Treatment Technology at the Resins 2020 Conference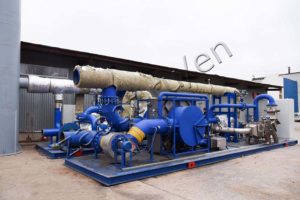 Annual International Scientific and Practical Conference 'Resins 2020' organized by business magazine Chemistry and Business took place on October 29-30. This year the emphasis was targeted on environmental safety of chemical and woodworking enterprises, which was reflected in the theme of the event – 'Modern approaches and proposals to environmental chemical and sanitary safety during the production of formaldehyde resins and products based on them'.
Officers and experts of enterprises producing chipboards, resins, thermal insulation, furniture, also scientists from research institutes shared their experience in solving environmental issues via the teleconference bridge 'Belorussia-Russia'.
Arkady Smirnov, Head of Technical Innovation Department of CJSC ST, made a presentation in the thematic section 'Environmental Protection on high-efficiency catalytic emission purification plants SafeCAT, developed by Safe Technologies within the framework of research and development program supported by Ministry of Education and Science of the Russian Federation, together with the Boreskov Institute of Catalysis. The unit provides at least 99.8% purification of emissions by means of catalytic oxidation technology.
Gas purification systems manufactured by CSJC ST are installed and operate as part of the UF resin production units at JSC Rechitsadrev, AO Karelia DSP, PJSC Concern Stirol, UCC Shchekinoazot, FSE Plant named after Y.M. Sverdlov, OOO Sibmetahim and others.