Safe Technologies Industrial Group continues cooperation with the nuclear industry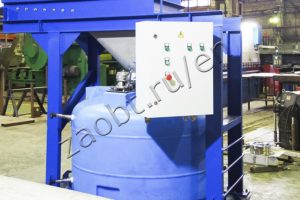 A tank for preparation and storage of citric acid solution for the evaporation unit (vacuum still of circulating type — unit for thermal treatment of waste water contaminated with radioactive products, delivered earlier for the Novosibirsk Chemical Concentrates Plant), was shipped from production site of SMZ LLC (a part of ST IG).
This vessel is required for the process of washing the unit with citric acid solution. The product is equipped with an electrically driven agitator, a hopper, a sampling unit and control and safety sensors. The tank is made of plastic, all metal parts, contacting with the working medium — of high-quality stainless steel.
Designed for nuclear industry the product is certified according to class NP-001-15-3H. Only equipment of this safety class is allowed to be installed at nuclear industry facilities in Russia.