Safe Technologies Industrial Group at the exhibition in Almetyevsk (VIDEO)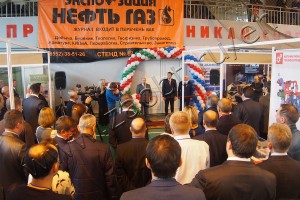 An annual industrial exhibition Oil. Gas. Energy. Ecology. Industrial Safety — 2015 was opened in the Almetyevsk city (the regional center of the Tatarstan Republic ) on 20th of October 2015. This event took place over three days: from 20th to 22nd of October. During fourteen years PJSC Tatneft (oil and gas company with headquarters in the city of Almetyevsk) gathers technologists and developers of the oil industry.
The exhibition included a demonstration and a business part. Manufacturing companies presented innovative products that is the solution of various challenges in the oil industry, primarily environmental issues. Safe disposal of oily waste were lively discussed. New regulations of PJSC Tatneft tendering were set out and approved in order to reduce the corruption.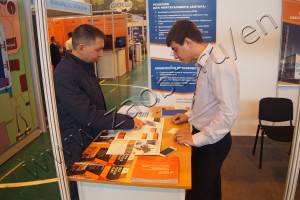 The exhibition guests were acquainted with equipment for the waste treatment presented by Safe Technologies Industrial Group. Particularly, pyrolysis plant for transforming oil sludge into the form of fuel oil, biochar and synthetic gas.
The developments of Safe Technologies Industrial Group attracted as the guests of the exhibition, as the representatives of mass media. Delegates of the municipality of Almetyevsk visited the stand of the company. Specialists of the Industrial Group answered the questions of representatives of Tatneft departments and gave an interview for the interregional newspaper Business World of Bashkortostan.