Safe Technologies became media partner EcoTech 2015
September 16-18, Almaty, Kazakhstan will host the 11th Central Asian International Exhibition & Conference for  Environmental Technologies, Waste Management, Industrial Water Treatment and Green Innovations EcoTech 2015. Safe Technologies will be the media partner of the event. The updated information and event news will be posted in the magazine ECOENG.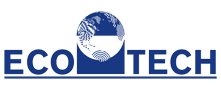 The leading domestic and international companies specialized in the collection, disposal and recycling of industrial and household waste, as well as the purification of water, air, soil, and energy conservation will be presented at exhibition EcoTech 2015 this year. The exhibition will include business program and conference, which will raise the most pressing environmental issues in the one of the key oil countries, Kazakhstan.
Magazine ECOENG issued by industry group, will reflect the key events of the trade show and will present a detailed photo report from the event.