Pyrolysis furnace TDP-2-200 will be delivered to Yamal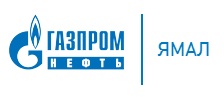 The new continuous pyrolysis plant, TDP-2-200 produced by Safe Technologies IG, will be put into operation in Yamal (Gazpromneft-Yamal LLC) at the end of 2018. The plant will be installed in the existing building; its purpose is the processing of drilling sludge, drilling mud and other drilling wastes. Pyrolysis plants are economically viable even with more than 20% of petroleum products contained in the waste, are able to operate in an autonomous mode without requiring additional fuel. The starting warming up of the plant is carried out on natural gas.
The furnaces for continuous pyrolysis of TDP-2-200 have proven themselves in the field of processing of drilling wastes. Similar projects have already been completed by the Safe Technologies IG for both Messoyakha fields operated by the enterprises of PJSC Gazprom.