Process equipment for TDP-2-800 upgrade was forwarded to an industrial facility
A number of process vessels were manufactured and shipped from the industrial site of Safe Technologies to the Kuyumbinskoye oil and gas field (ООО Slavneft-Krasnoyarskneftegaz, Krasnoyarsk Territory). The set of products will provide an improvement in the production and performance of the TDP-2-800 continuous pyrolysis plant as part of the unique drilling waste disposal facility, managed by the service company BT-Promotkhody LLC.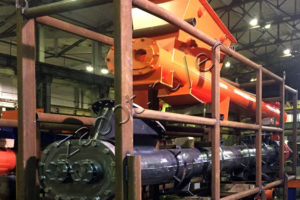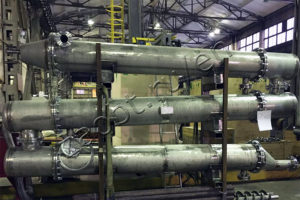 Add-on condensation unit, introduced by a new heat exchanger and a pyrolysis gas filter, will significantly increase the life of the equipment before shutting down for maintenance. Currently, a similar innovation has been successfully implemented at three TDP-2-800 units, which maintain other multi-well pads of the Kuyumbinskoye oil and gas condensate field.
Changeable parts of the TDP-2-800 main process equipment — an updated reactor, a loading conveyor body, a reinforced ash discharge unit equipped with a modernized conveyor and an air cooler unit entered the shipment.