Partnership relations between Sibmetakhim LLC (a subsidiary of Gazprom PJSC) and ST IG continue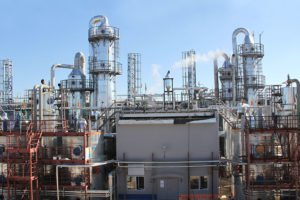 Sibmetakhim LLC and TechnoService LLC, which is a part of Safe Technologies, have concluded a contract on service maintenance of rotary compressors of Roots brand, which are the heart of formaldehyde synthesis process. Two units for the production of methanol-free formalin and urea-formaldehyde concentrate based on the metal oxide process of Safe Technologies CJSC were put into operation back in 2016, which allowed the customer to increase the range of products and improve their quality.
Gas blower maintenance will include dismantling, revision, bearing and seal replacement, alignment, and cooling system check. All work will be performed during the scheduled shutdown of production.