Loading Arms for Syzran Refinery: Successful Tests (VIDEO!)
Hydraulic tests of the product pipelines of river loading arms for Syzran Refinery JSC (Rosneft) were successfully passed at the production site of Safe Technologies.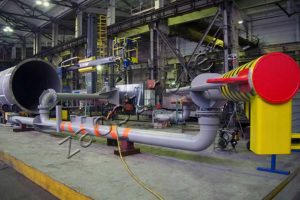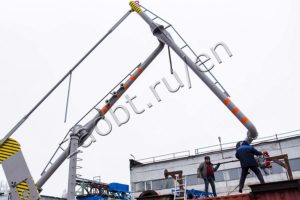 All work was carried out in strict accordance with the interstate standard GOST 28822-90 'Automated systems for loading and unloading sea and river vessels. General technical requirements and test methods'.
A fully assembled loading arm in a horizontal position was tested with water pressure, gradually brought to 2.0 MPa (20 kgf/cm2). Under test pressure, the arm was held for 5 minutes; no pressure drop was observed. The leakage test was carried out under a pressure of 1.6 MPa with the arms moving 10-15 degrees to the side. Thus, the loading arms withstood the tests for strength and pressure, which guarantees the safety and reliability of operation at the Customer's site.
Recall that the design and production of loading equipment is a new direction of ST IG in the framework of the import substitution program.