ST IG became a participant of IV All-Russian Business Forum "Russian Environmental Parks"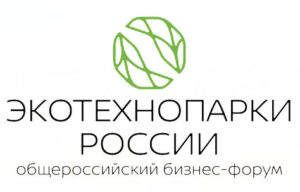 The forum dedicated to the development of eco-technology parks in Russia, as well as national and world practices in waste processing, was held February 25-26 at the Congress Center of the Chamber of Commerce and Industry of the Russian Federation in Moscow.
The purpose of the event was the competencies exchange between government and business on the development of a comprehensive waste management system in Russia. The issues of tariff regulation and the regulatory framework of waste management, the benefits of waste processing and their involvement in economic turnover, etc.
A busy program of the forum consisted of speakers presentations includes Natural Resources Minister Dmitry Kobylkin, Industry and Trade Minister Denis Manturov, UNIDO experts, CCI, research institutes and businesses.
ST IG delegate took part in the event. It is extremely important for a company that occupies a leading position in the Russian market of equipment for the processing and disposal of waste to keep mainstream of current trends in the environmental sector, preparing for project implementation, changes in environmental regulatory documents, etc.