Gate valves for tube furnaces shipped to the industrial site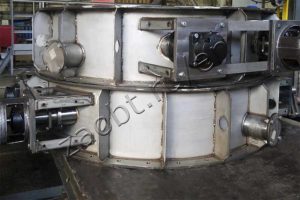 We are continuing publications about manufacturing and assembling of gate valves within the framework of reconstruction of the Crude-Vacuum-Unit-5 for the LUKOIL-Volgogradneftepererabotka refinery.
By the beginning of October, three of six sets of gate valves for heat recovery units of heating furnaces P-101 and P-201 have already been delivered to the Client. The equipment was manufactured at the Safe Technologies, Inc.  production site in Sosnovy Bor.
As a reminder, the P-101 and P-201 furnaces were designed for heating of topped oil before feeding it to the fractionating column.