Brand new waste oil to clean engine fuel plant at the exhibition WASMA 2015
Safe Technologies Industrial Group will present an exclusive solution, which includes two independent technological lines: organic raw materials processing assembly and motor fuels production assembly from pyrolysis products, at the international exhibition of environmental technologies WASMA-2015 on 27 — 29 of October.
The equipment is manufactured and assembled as a pilot-scale plant by the Order of the National Academy of Sciences of Kazakhstan, JSC Scientific Technical Center Parasat in accordance with international quality standards at the production site of Industrial Group. LLP Energy Technological Complex KazSlanets, Republic of Kazakhstan, became the developer of technological solutions. At the end of the event, the facility will be shipped to the customer site.
Any liquid and solid hydrocarbon-containing waste: plastics, used tires, rubber products, bitumen, heavy oil, contaminated soil, mudstones, etc. can be used as a raw material for processing at waste thermal treatment facility for the clean engine oil recovery. The facility is made on the basis of the unique pyrolysis equipment, UTD plant, that is successfully exploited the sphere of environmental protection in Russia and abroad.
Mixtures of the products obtained by the pyrolysis process are fed to the motor fuel production unit, followed by high-quality synthetic component in the form of gasoline, diesel and the residue of the distillation process, heavy oil. All products are commercial-grade and may be used for other purposes: gasoline and diesel components after blending can be used as fuel of corresponding type. Heavy residues can be used for road bitumens production.
Commissioning of waste oil to clean engine fuel plant is a way adopt the use of hard recoverable, hard treated energy sources and organic waste, which will prevent the resource shortages in the future and meet the demand in the traditional fuel of many countries. Accordingly, the use of the energy potential of the waste is not only cost effective, but also environmentally friendly.
Safe Technologies Industrial Group will present the traditional technological solutions developed for the environmental industry:  incineration plants (KTO) and wastewater treatment plant (LPS).
Intareks company, being a part of Safe Technologies will introduce an exceptional development in the chemical industry, countercurrent packing, to the visitors of the exhibition. The packing is used as a contact device in rectification and absorption columns to increase the productivity and efficiency of heat and mass transfer in the gas, petroleum and chemical industries.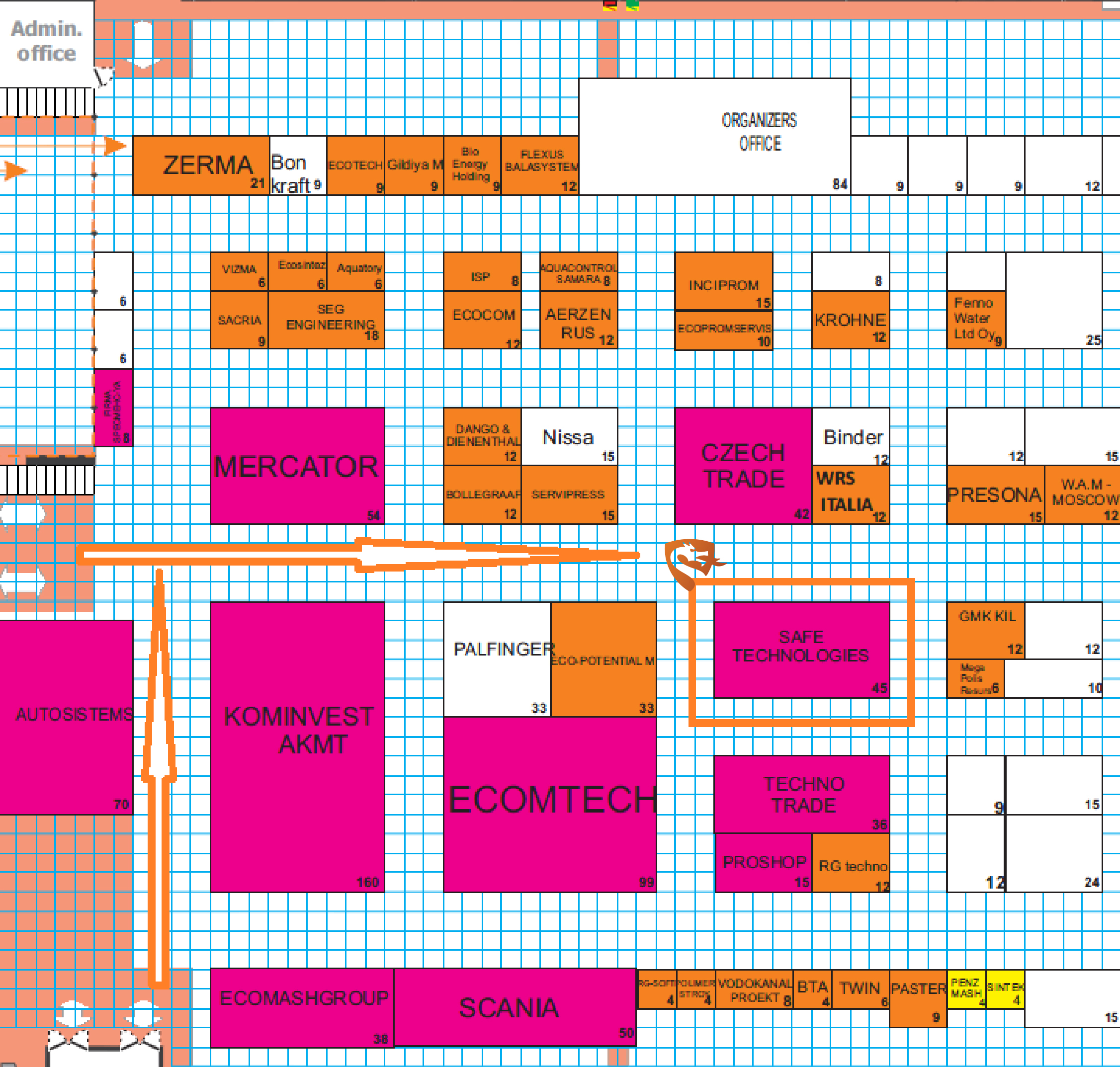 Safe Technologies at EcoCentre Sokolniki: booth A215, Pavilion 4, Building 7/1, the 5-th Luchevoy Prosek, Moscow.
Get your e-ticket here