200 completed
projects

Environmental Impact
Assessment State Committee

Complete set
of permissive documents

«Turnkey»
construction

Unique cutting
edge technology

Custom tailored
solutions
Career in Safe Technologies.
Personal advancement
encouraged.
Environmental protection principles
Safe Technologies Industrial Group specializes in developing environmental solutions - wastewater and landfills leachate treatment technologies, waste disposal and processing, landfill reclamation and biogas recovery.
We comprehend fully the importance of preserving the Nature, of the state of which the very life of humans on Earth depends. Therefore the environmental responsibility is the way of our thinking and everyday activities.
In this regard, the company approved Principles of Environmental Policy, which aims to show that in today's society every day should be a day of ecology, and environment preservation issues - always a priority for business and the State.
Event schedule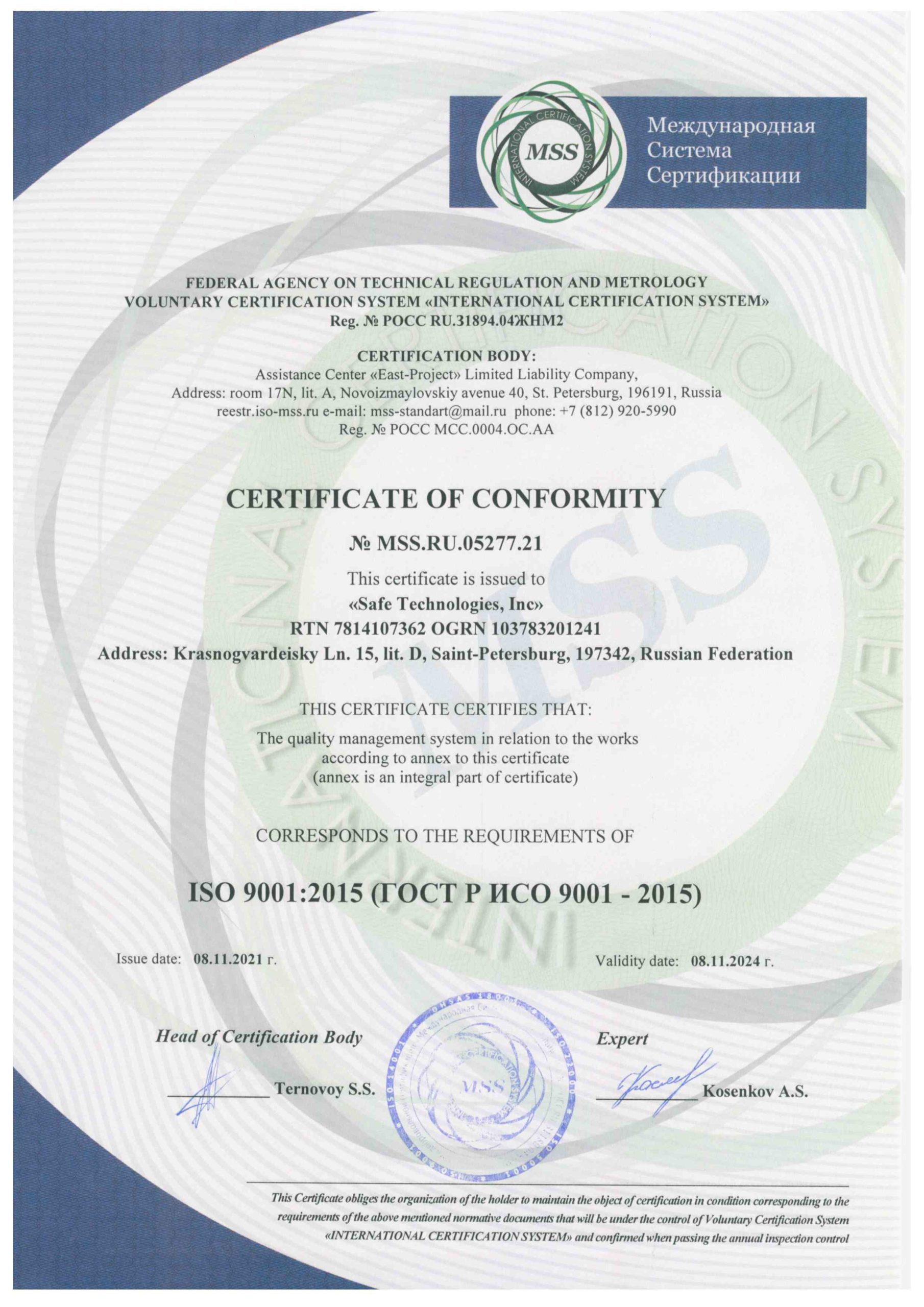 Quality Management System ISO:9001 Certificate (Safe Technologies, Inc)